What is Shift Change?
If you are struggling with fixed working hours in your everday work, Shift Change is the perfect app to organize your daily routine.
With Shift Change you will always have your shift schedules at hand and can type in your paper-printed schedules within seconds.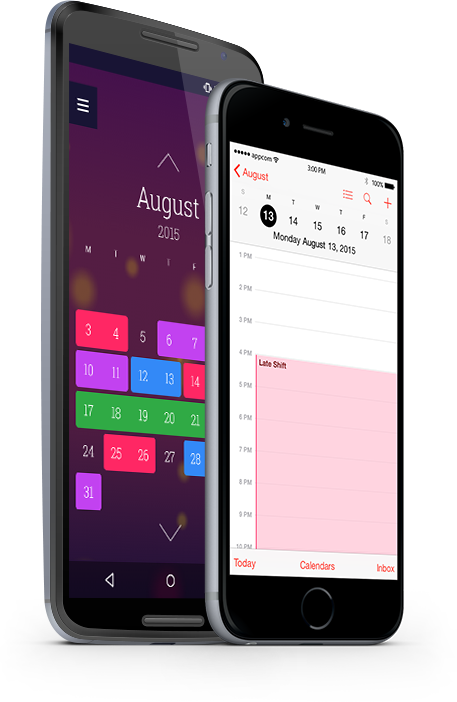 Designed with passion
Delightful design

The app is distinguished by its intuitive and harmonious design.

Easy to sync

All existing shifts will be automatically added to your calendar.

Smooth note taking

Notifications when the
working shift starts are possible.
User-friendly features to fascinate
Easily adjust
the settings

Avoid accidental
changes

Jump to the
current date

Show shiftcolor in the
symbol legend

Enter job
trouble-free

Shake to reverse
the action
Simply enter your shifts
by tapping

By sliding across the screen you
extend shifts throughout several days

You can add your shifts
as you like

You can enter your shifts
exact to the minute

Uncomplicated adding of
double shifts

You can write down
important information
in notes

Individual and for you only:

Choose your favorite background

More features with In-App Purchases

Customize your shift color
We explain Shift Change to you